Julie Longman: Step by step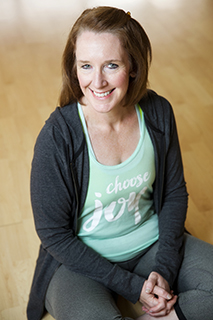 Julie Longman's transformation came after a major life upheaval.
In the summer of 2014, her husband of 23 years announced he was divorcing her. Longman, a fourth-grade teacher at The Dunham School, spiraled into a two-month depression. She spent her days in bed, mourning the relationship and skipping meals, and by the time school resumed in August she had lost 25 pounds.
"I could tell in my clothes that I had lost weight, and it gave me a little boost," Longman says. "I thought, something is changing and either I keep going or I don't. I had to do it for myself. I liked what I was seeing, so I kept going."
Since last summer, Longman has lost 60 pounds through exercise and proper nutrition. She even has become certified to teach REFIT, a dance-inspired class that focuses on cardio, toning and strength training, and she is starting REFIT classes at a local church.
"I have realized that I can use my journey to help others in their journeys," she says.
Longman, 48, grew up in Texas eating panhandle staples like meat and potatoes. She says she struggled with her figure as her weight yo-yoed up and down as a young woman.
"I grew up when it was not the thing to eat healthy," she says. "We just ate what we ate."
After the birth of her third child, now a high-school senior, the extra weight just stuck. Longman knew she wasn't eating the right foods and tried to give them up entirely, but she always went back to bad habits.
Exercise was not a priority.
"With three kids running around, I never had time to really exercise the way I should," she says. "I always felt like I should be taking care of my family instead of myself. I figured out that's not the way I should be thinking. I can take care of them and myself."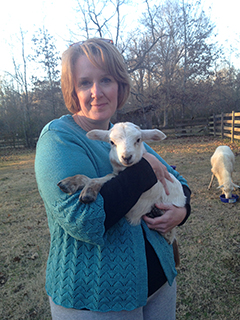 Longman began focusing more on fitness when she hired a personal trainer in November 2014. She still sees her trainer once a week and goes to the gym for an hour twice more during the week for cardio and weight sessions. If she can't make it there, she walks around her neighborhood.
She says she misses the gym if she can't go, a complete 180-degree turn from her pre-weight-loss attitude when she would walk on the treadmill for 20 minutes and leave the gym as fast she could.
"I hated going to the gym because I was so big, and now I just enjoy going," she says. "I like to see the people I see there. Every time I go, it's the same people. It's just enjoyable. I never thought I would hear myself say that."
Longman doesn't deny herself treats but mostly sticks to protein, fruits and vegetables.
Through her exercise and proper food choices, her weight dropped from 215 pounds to about 155 pounds over a year's time. She's maintained her new weight for about five months and would like to lose about 10 more pounds.
The benefits of her healthy transformation have been enormous. Longman says she breathes better and has more energy. Her wardrobe has expanded as well. "I can now go to my daughter's closet and borrow clothes," she says. "That's kind of fun!"
---
Julie's training tips:
• Combine weight training with cardio. You need to lose weight and tone.
• Always keep your gym schedule. You will always feel better once you have completed a workout.
• Eat five to six small meals a day: breakfast/snack/lunch/snack/dinner.
• Write down your food intake and your exercise for one to two weeks. This can help determine whether you are on track or not.
---
Julie's favorite healthy recipe:
Hummus Crusted Chicken
4 boneless, skinless chicken breasts
Salt and pepper to taste
1 cup hummus
Juice of 2 lemons
1 tsp. smoked paprika
Preheat oven to 450 degrees. Prepare a 9 x 13-inch baking dish with cooking spray. Pat chicken dry. Season chicken breast with salt and pepper, and place in baking dish. Completely cover each breast with hummus. Squeeze lemon juice over chicken. Sprinkle with smoked paprika. Bake for 25 to 30 minutes or until chicken is cooked through.