The Tabor family is turning tragedy into impact by raising awareness of mental health issues
They say that grief is just love you want to give with no place to go. 
Two days after Owen Tabor took his own life, his parents were searching for somewhere to put that love. In the midst of their grief and suffering, they decided to start a foundation in his honor, naming it Rain Will Bring Flowers. 
"This isn't the life we expected, but we couldn't let his tragic passing go to waste," Owen's father Jordan Tabor says. "We had to turn that pain into purpose." 
Their purpose is now to remove the stigma and negative connotation around mental health issues, while giving student athletes, coaches and parents the resources and tools to prevent another tragedy. 
"Owen was an athletic, popular, smart and funny young man who had a great home life with a loving family," Jordan says. "He was just two weeks away from his 16th birthday when he passed, and he had everything going for him. If he could do it, then all our youth is at risk."
In Louisiana, suicide is the third leading cause of death for 10- to 34-year-olds, according to the Louisiana Department of Health. 
"Since his passing, we've been blown away by the amount of people who have shared that they, or someone they're very close to, has struggled with mental health issues," Jordan says. "What we're struggling to understand is why no one is talking about it."
The Tabor family is taking matters into their own hands by starting those difficult conversations. Just two weeks after they began the foundation, they signed up Rain Will Bring Flowers as a team for the annual Out of the Darkness Walk supporting the American Foundation for Suicide Prevention (AFSP). 
"We had to start somewhere, and the AFSP already had something developed that we could join," explains Owen's mother Lisa Tabor. "Although the walk isn't until October 7, we beat the virtual and nonvirtual national record for team signups in early September."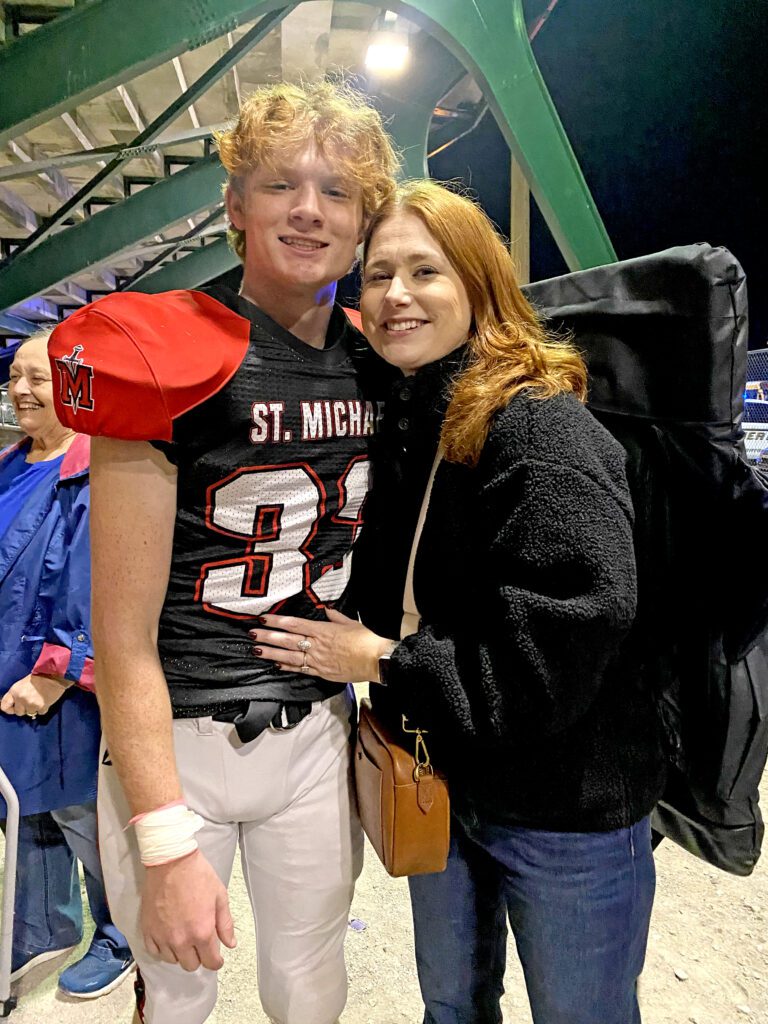 The Tabors have also partnered with the Louisiana High School Athletic Association and Guaranty Media to share their message, and they're doing so with the hope that area youths will listen. 
"LSU National Champion Cade Beloso did a mental health public service announcement for us," Jordan explains of the baseball player. "Having marquee athletes who have ties to Louisiana helps drive this message much more than a mental health expert could."
Jordan is also meeting with local school systems to better understand the gaps in suicide awareness. "Once we get a good handle on these gaps, we'll provide funding to close them," he says.
Rain Will Bring Flowers has already raised over $35,000 for suicide prevention, closing in on the Louisiana fundraising record of $42,000. "This money will go towards the AFSP, and we'll develop programs together so the money can stay in Louisiana," Jordan says.
It has been less than six months since Owen's passing and the Tabor family has accomplished so much with their foundation, all while still working full-time jobs, raising Owen's 13-year-old brother, Reed, and grieving their son. "Jordan is a very driven person, and while he's still doing his job, this foundation has become his passion," Lisa says. "It's a way for me to manage my grief," Jordan adds.
The storm of Owen's passing has brought more than just flowers thanks to the dedication of his parents. It has brought a shift in the stigma of suicide by bringing more awareness to its increasing prevalence, and above all, hope to Owen's family and friends.
To get involved in the Out of the Darkness Walk benefiting the American Foundation for Suicide Prevention on October 7 and to learn more about Rain Will Bring Flowers, visit donorbox.org/rain-will-bring-flowers.