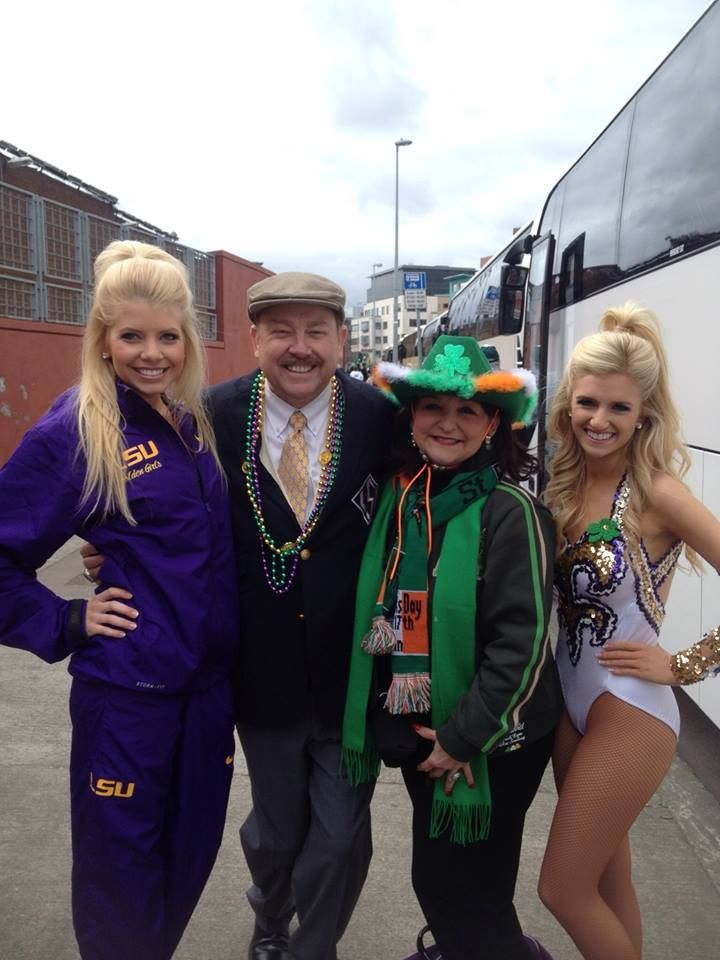 Seen through the eyes of Sharon Pol
We went because: I traveled with other Bengal Belles (Aimee' Simon, Janice Guitreau, Chrystal Musgrove, Candy Pearson, Julie Swanson, Lee Ann Howard, Charlene Favre, Deenie Chandler, Kay Heath and Pam Guitreau) to see the LSU Tiger Band march in the St. Patrick's Day Parade.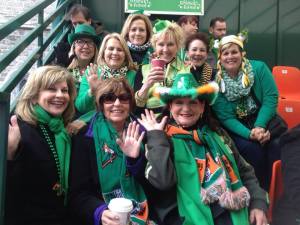 Hotel recommendations: The Westbury Hotel
Where to eat: Bewley's Grafton Street Cafe
Favorite dish on the menu: Any kind of coffee or tea with fruit scones
Item of clothing you shouldn't leave home without: UGGs
Favorite historic landmark: The Book of Kells at Trinity College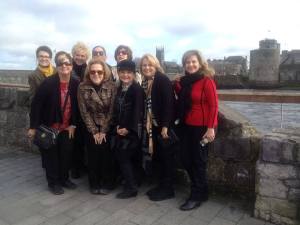 Local attraction worth a drive-by: Temple Bar, an area known for its cobbled streets, cultural attractions, and lively nightlife.
A great experience off the beaten path: The Cliffs of Moher, on the Atlantic coast of County Clare. They're a three-hour drive from Dublin.
Worth the splurge: Art Tea at The Merrion Hotel. The chef at the hotel creates pastries based on select art pieces from the extensive collection at the hotel. Four desserts were created to depict the four paintings on display.
Not worth the splurge: Everything was worth the money.
Something surprising we learned on the trip: On our trip to the Kilmainham Gaol we learned that between 1845 and 1851, 1 million people died during the famine and 1 million left the country. People would have their children steal so they could go to jail and at least have something to eat.
Insiders' tips: Tickets in the Grandstands during the St. Patrick's Day parade are 60 euros.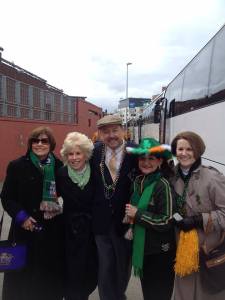 We would suggest this trip to others because: It was a once-in-a-lifetime experience to see the LSU band come down Patrick Street in Dublin—almost as thrilling as seeing it come down the hill alongside Tiger Stadium.