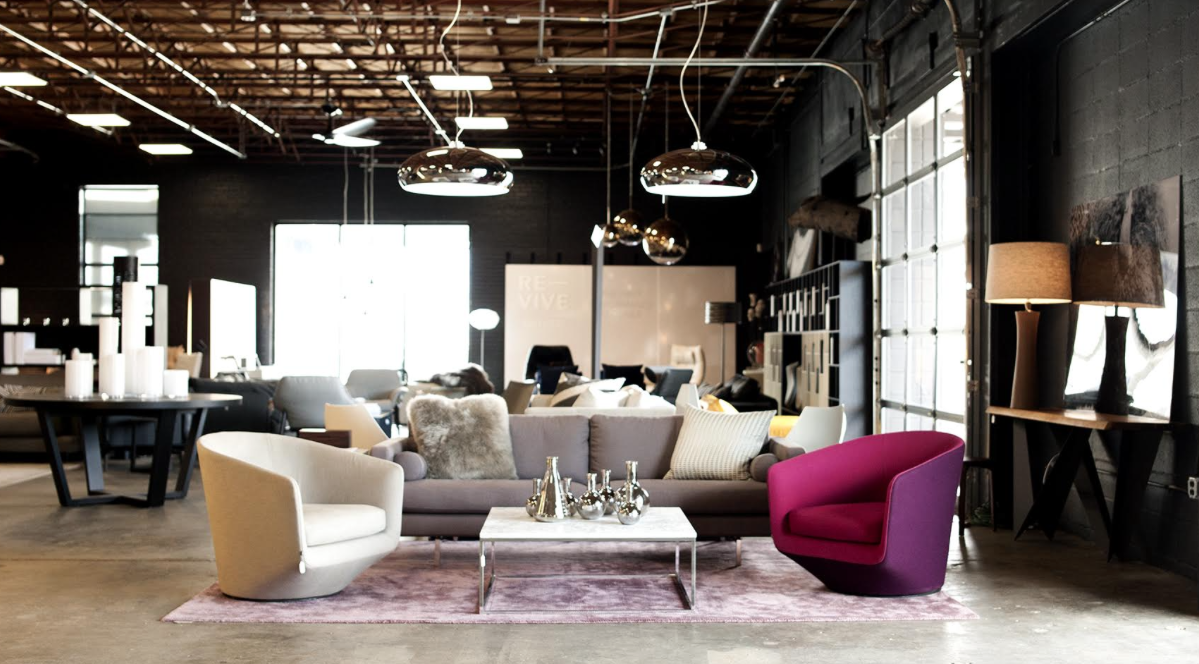 10 questions with Monochrome co-owner Dwayne Carruth
Google 'monochrome furniture' or 'modern living' and thousands of search results will pop up. The recent design fad has caused a frenzy among interior and clothing designers, store owners and even homeowners. The popularity of the contemporary home aesthetic is something Dwayne Carruth knew would happen long before it was all the rage. Carruth is the co-owner of Monochrome, a furniture store that carries modern furniture and home goods here in Baton Rouge. He started The Front Door Design Studio in 1992, and as his architecture became more modern, he realized a need for a store in Baton Rouge that sold exclusively modern furniture. We sat down with Carruth to learn more about the store.
---
1.What is a typical day like for you and your team? No day is typical! I never know if we will be moving furniture, loading trucks or arranging accessories on a coffee table. Coupled with my architectural work, I don't leave much time for anything extra.
2. What is your professional background? How did you get into the retail field? I grew up in the grocery business–customer service is in my blood. Beyond that, I have a bachelor's degree in architecture from Mississippi State and have practiced in Baton Rouge since 1992 (as The Front Door Design Studio).
3. What are the first things customers see when they walk through the door? A completely different atmosphere than they will find anywhere else in our region. We have transformed an old warehouse into a modern design showroom complete with every range of modern furniture, lighting and accessories. We love to see the looks on the faces when our reps come to the showroom for the first time– you could say it doesn't feel like you're still in Baton Rouge.
4. What sets your store apart? We are the only people in our region that carry furniture lines that are exclusively modern. We have furniture from around the world, and their style is reflected in that.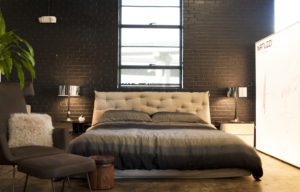 5. What is one thing you think customers should know about your store that they may not be aware of? That we have furniture for every budget! Modern furniture does not have to be expensive to look expensive, and nobody wants to look cheap. We also offer complete design services to help create or complete the look (or the transition) to a more modern lifestyle.
6. How do you keep your store's inventory fresh and up to date?  Keeping the showroom fresh is one of the hardest things we do. We travel to markets and fairs all over; I'm actually leaving for Copenhagen and Stockholm soon. We also keep up with modern design blogs and postings, which are becoming much greater tools for us to find innovative and unique products.
7. Can you share a hint about what shoppers will see in your store next season? All new furniture but with more luxurious fabrics and finishes. Trending away from gold and copper and more of a transition to the exotic metals such as black chrome.
8. What was your reason for opening the store? When did it open, and how has it grown or changed since then? As my architecture trended more modern, it became apparent that Baton Rouge was missing an entire spectrum of furniture–my partners and I decided it was time to fix that, and Monochrome was born.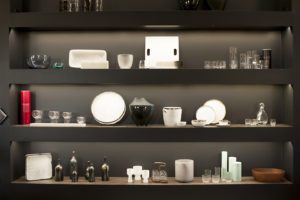 9. What are a few must-have items this season? For summer, linen throws are lightweight and come in a great range of colors.
10. What are some of your best-selling products? Our best-selling furniture lines are Verellen and Natuzzi Italia, and Martha Sturdy, Tina Frey and Tom Dixon for accessories.